Legendary Commercial R.E. has inked its 5th transaction and location this year for Marco's Pizza at the Hidden Valley Shopping Center in Corona, CA.
Marco's Pizza who is new to the California market , started entering the market in late 2013 with their first store at the Lakeside Shopping Center in Moreno Valley. Marco's Pizza currently has over 500 stores nationally and is the fastest growing Pizza concept in the country.
Their pizza is phenomenal. If you have a chance to try it, I would highly encourage you to do so, you will not be disappointed.
With the quality of their product and their price point, Marco's Pizza is poised to capture a big part of the market in California and become one of the dominant pizza concepts in the region.
Marco's is currently expanding in Los Angeles, Riverside, Orange and San Diego Counties. Sixty to seventy more stores are planned over the next five years.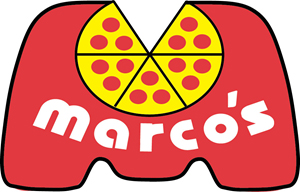 For more information on Marco's Pizza and their expansion Requirements, Contact:
Armando Aguirre 213-926-5595 or aaguirre@LegendaryCRE.com
Sheretta Morris 213-842-2670 or smorris@LegendaryCRE.com